Your Family Dentist in Virginia Beach, VA
Located at 303 35th Street, Suite 103, in Virginia Beach, VA, The Center for Restorative, Cosmetic & Implant Dentistry is right in the heart of this extraordinary resort region. For over two generations, our dentists have served the Virginia Beach area, meeting residents oral health needs and striving to exceed expectations. Our Virginia Beach office gives patients of this beautiful area access to world-class oral care and specialty dental services.
In our patient-focused practice, we not only provide a comprehensive list of dental services so that all dental procedures can be taken care of in one place, but we recognize that your dental needs are as individual as you. Our team will work with you to find the best scheduling options to fit into your busy schedule. We also offer comforting amenities to make you feel right at home, so you can relax and be stress-free while we care for your smile.
We understand that many people are apprehensive about dental procedures, but our patients have found that a clean, comfortable office with cozy blankets and pillows can make for a better experience. Additionally, there is a flat-screen TV in every patient room and music is available as well. When your treatment is finished, you'll enjoy a warm, scented towel to refresh your face. Our Virginia Beach dentists and their personable, professional team are here to ensure you have a relaxing, rewarding experience every time you visit our office.
At CRCID, we believe everyone deserves a beautiful, healthy smile and a dental office that caters to their individual needs. If you're in the Virginia Beach area and looking for a top-rated dentist who cares about your family's oral health and comfort, smile, you've found us.
From flexible scheduling, same-day appointments, to emergency care and family block appointments, our goal is to make dental care simple –– providing a comprehensive list of dental procedures for all your family's oral health needs. We are in-network for many area insurance plans, and we offer payment plans that fit your budget.
We use the latest in dental technology to help ensure you receive the quick, high-quality care you deserve. Your time is valuable, and we'll use it wisely when caring for you and your family's smiles.
Schedule everyone in your family on the same day and time block for their dental checkups and treatments. To ensure each family member gets the oral care, our team will arrange for all checkups to happen at the same time and in quick succession. You'll save time and trips to the dentist, which makes maintaining oral health for your family that much simpler.
Convenience, comfort, and high-quality care –– that's what you can expect when you visit The Center for Restorative, Cosmetic, and Implant Dentistry –– Your dentist in Virginia Beach. Contact us today to schedule your next visit.
Your Dental Team in Virginia Beach, VA
At Your Virginia Beach Dentist Office
Family, Cosmetic, Dental Implants and More
Our team has had the privilege of caring for the smiles of our young and mature patients for many years at our Virginia Beach location. We are proud to say that many of our patients first came to us when they were kids and now bring their own children to us for dental care.
If you're looking for a preventive and family dentistry to maintain dental health, we offer much more than your typical dental practice. We offer specialized dental care for replacing missing teeth, including dental implants and implant restorations. In addition, we can improve the beauty of your smile with cosmetic procedures such as composite fillings, teeth whitening, porcelain veneers and complete smile makeovers. We rarely need to refer our patients to another dental practice for care since we offer tooth extractions, root canals and other intricate dental procedures right at our Virginia Beach location.
We have dental care for everyone at our Virginia Beach office. From adults to children of all ages to those with special needs, our dentist, and their caring team, provide access to all our general dentistry services to help you maintain a healthy smile for life. We would love for you to be a part of our dental family at The Center for Restorative, Cosmetic & Implant Dentistry in Virginia Beach. We accept many dental insurance plans and have flexible financial payment options. Don't wait, schedule your dentist appointment with our Virginia Beach office today.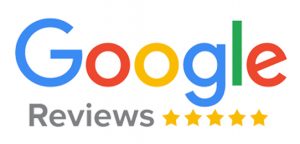 What Our Patients are Saying