Your Family Dentist in Great Bridge, VA
Are you looking for an experienced, high-quality dentist in Great Bridge, VA? The Center for Restorative, Cosmetic & Implant Dentistry is accepting new patients and invites you to join our dental family. The Great Bridge office is located at 825 S. Battlefield Boulevard in Chesapeake, with easy access coming from I-64. Enjoy excellent dental care for the whole family that is conveniently located for those in the Great Bridge area.
When you visit our office, not only will you have access to a comprehensive list of dental services, all in one location, you'll also have a comfortable, stress-free experience. We don't want you to miss any dental appointments as they are key to a lifetime of good oral health. That's why the dentist and their professional team at Great Bridge work with you to find the best scheduling options for your busy schedule. All you have to do is sit back, relax, and let us take care of your smile.
Our patients are given cozy blankets and pillows during their dental treatment and every patient room has a flat-screen TV for you to enjoy, and music is also available. When your treatment is finished, we will give you a warm, scented towel to refresh your face. At CRCID in Great Bridge, we do our best to ensure you have a relaxing, enjoyable time at the dentist.
In the Great Bridge area and looking for a new dentist? We believe everyone deserves a healthy, beautiful smile and a dental office that makes them feel at ease. Our high-quality family dentist in Greenbrier puts your family's oral health and comfort at the top of the priority list.
We are in-network for many area insurance plans and to help you stay within a monthly budget, offer payment plans as well.
We do our best to make all our dental care efficient, using advanced dental technology to provide quick, quality care for our patients. We value your time and want to make the most of the time you give us to care for your smile.
Our team will coordinate to ensure each family member gets the oral care they need at the same time or in quick succession. This saves you time and trips to our office for dental care, making it simpler to maintain the oral health of your family.
Convenience, comfort and high-quality care are what you can expect when you come to The Center for Restorative, Cosmetic, and Implant Dentistry –– Your dentist in Great Bridge. Contact us today to schedule your next visit.
Your Dental Team in Great Bridge, VA
At Your Great Bridge Dentist Office
Dental Implants, Smile Makeovers, Emergency Dentistry and More
Our focus at The Center for Restorative, Cosmetic & Implant Dentistry at Great Bridge is exceptional dental care services for our patients of all ages. We offer family and preventive dental care, as well as specialty dentistry, in a relaxing, friendly environment. Enjoy our many amenities to help you feel at home while we care for your smile. Relax listening to music, watching shows on the flat-screen TVs, or enjoy a complimentary beverage –– we make getting the best oral care easy and anxiety-free at our Great Bridge dentist office.
We have dental care for everyone at our Great Bridge office. From adults to children of all ages to those with special needs, our dentist, and their caring team, provide access to all our general dentistry services that help you maintain a healthy smile for life. We also have emergency dental care and same-day appointments when you or a family member have an urgent dental issue. Some of the other services we offer at our Great Bridge location include:
Teeth whitening, porcelain veneers and smile makeovers
Tooth replacement with dental bridges, dental implants and dentures
Root canals, dental crowns, inlays, onlays and dental bonding
Night guards and treatments for TMJ/TMD
Treatment for gum disease and halitosis
Tooth extractions
Your oral health is important to us at Center for Restorative, Cosmetic & Implant Dentistry at Great Bridge. We would love to have you as our patient and always strive to provide the highest level of dental care you and your family deserve. We offer flexible scheduling and convenient payment options to meet your individual needs. Contact our Great Bridge dentist office today to schedule your first visit.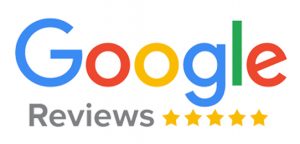 What Our Patients are Saying